We started this year off with an open call to all music creatives to send in their work for the upcoming compilation album: Super-Sonic Family Vol. 2. You guys outdid yourselves! We received over 150 submissions and we were absolutely stunned. Narrowing it down to 12 tracks deemed impossible, so on November 16th we'll release the massive compilation album 'Super-Sonic Family Vol. 2' with a whopping 31 tracks! Over the next few months, we'll release these tunes in small bundles so you can get to know these amazing artists and songs.
We've just released the first bundle with new tracks by none other than Jelisa, Siegfried Hart, Misto Kay, Shamis ft. King Hassan and Lennaert. Scroll down to learn more about the artists and their work.

Keep an eye out!
Lots of love,
Super-Sonic Jazz
Listen to Bundle 1: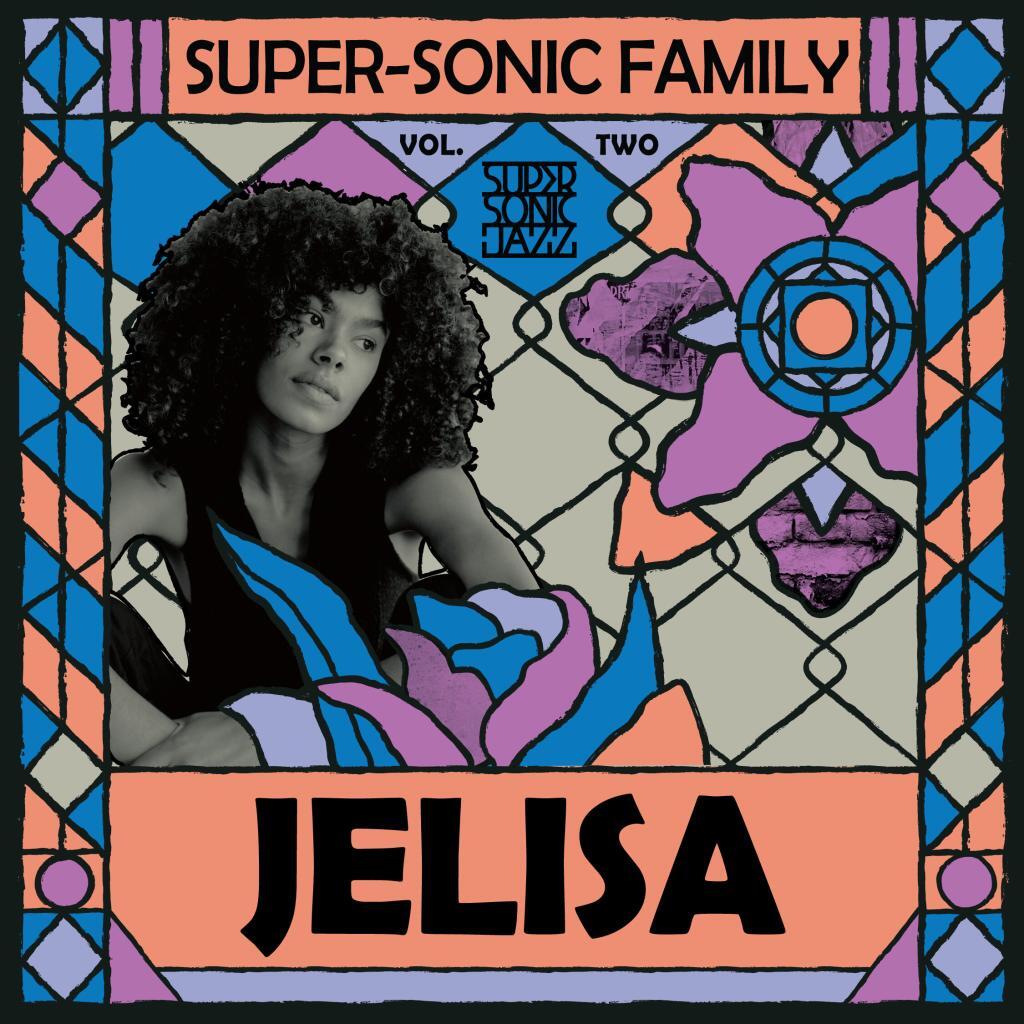 JELISA 'My Way, Anyway'
JELISA is fresh to the scene: she released her first EP last summer. After years of dancing, acting and modeling professionally, she now pours all her creativity and experiences in words and notes.
In collaboration with Noflik and Multibeat JELISA presents to you: "My Way, Anyway", with influences of jazz, soul and alternative R&B."It's my realization to follow my own intuition and not care about what other people think you should or shouldn't do. Creating your own path is important because it's your only truth."
Misto Kay
Misto Kay is a rising artist/producer from Amsterdam aiming to combine jazz elements and electronics into a sonic listening pleasure. Being a multi-instrumentalist, with a focus on jazz piano, you will find playful and melodic elements join forces with oftenly surprising rhythms in his music. His broad musical interest is clearly expressed in his productions, given that they can vary heavily in mood, tempo, and genre. Nevertheless there are some key elements, like the warm sounds of the electric piano, one will recognize throughout his musical output. Lately he's been adding more of his own vocals on top as well, which is how Misto Kay is creating his own sound and is able to stand out in the vast musical landscape.


'INTERGALACTIC CONSCIOUSNESS'​
'Intergalactic Consciousness' started as a project inspired heavily by broken-beat. The aim was to program the drum section into an interesting yet rolling pattern, fused with some organic rhythmic elements. Afterwards the keys, rhodes and synth came naturally, followed by a very loosely played bass synth. The combination of elements, especially the hypnotizing effect op the vocals repeating themselves, felt quite extraterrestial to me. Though it did feel like it wasnt finished yet, it needed something else. I thought of using the rhythmic guitar playing of Mathias Perdeck. Mathias was down with the idea, which made working on it together go smoothly. This organic 'earthly' instrument and the extraterrestial vibe topped off the track the right way. It created an interesting contradiction within the track, which to me is the thing keeping it interesting throughout.
SIEGFRIED HART
Siegfried Hart is a drummer from the beautiful island of Aruba with a passion for blending traditional music of the Dutch Antilles with Jazz and Hip Hop to create a unique and groovy sound.
"Music has always been an integral part of my life, and I've dedicated myself to studying the music that came before me, delving into its history, meaning, and even crafting traditional instruments to keep my cultural heritage alive. Growing up with a single mother on an island where everything is imported, I faced challenges in obtaining drums at an early age. I'm incredibly grateful to be able to play drums and express myself through music."

Seú Days
"On the song "Seú Days" I was experimenting with the rhythm called Seú and reminiscing of weekends when I was a kid playing video games the whole day. I've decided to use the same chord progression throughout the whole song. I combined gaming sounds and translated the traditional percussion parts on the drumset to give it a bit more of a hip hop vibe. Then I added the traditional percussions to give it that warm sunny vibe of Aruba. At the end of the song I've sampled a famous Aruban comedian because back in the day it was common to watch stand up comedy with the whole family in the living room."

Shamis & King Hassan
Shamis (Misha van der Winkel) is a dj, producer and songwriter. He has produced and written for artists including Pete Philly, Jiggy Dje and Rilan & The Bombardiers.
in 2018 he came together with King Hassan (Lucas van Ee, Azim Inami, Kick Woudstra) to jam at Birdhouse Studio. 'One Season Away' is one of the tracks they recorded back then.
'One Season Away'
"One season away is about feeling almost where you want to be in your life.
Being an artist comes with many challenges. There's a constant stream of inspiration, ideas and unfinished projects. It's about the search for a healthy career in which creative ideas can come into their own, with the confidence that you are doing the right thing." – SHAMIS
Lennaert 'The Rock'
Music is Lennaert's fuel. Inspired, influenced by, and continually exploring a wide musical terrain.
This started with his father's love for jazz on vinyl, which soon resulted in his own physical catalogue. Initially it consisted mainly of hip-hop, but after hearing Billy Cobham's "Heather", the collection was expanded with jazz and soul music.
Lennaert is a dj and producer, but now his musical balance shifts towards composing music. In this shift, his first love for jazz returns.
Driven by this energy, he now focusses on creating a new sound, where electronics and acoustic sounds collide.