We started this year off with an open call to all music creatives to send in their work for the upcoming compilation album: Super-Sonic Family Vol. 2. You guys outdid yourselves! We received over 150 submissions and we were absolutely stunned. Narrowing it down to 12 tracks deemed impossible, so on November 16th we'll release the massive compilation album 'Super-Sonic Family Vol. 2' with a whopping 31 tracks! Over the next few months, we'll release these tunes in small bundles so you can get to know these amazing artists and songs. 
We've just released the fourth bundle with new tracks by none other than Hatoon, Adrian Lucas, Johnny Miner Trio, Ronny Decarlo, Bouba Dola & The Amazulu Peoples. Scroll down to learn more about the artists and their work.
The 23 year old Sudanese-Dutch artist Hatoon is one to keep an eye on. Working through life's challenges (growing up as a refugee in a small Dutch village) the young artist gained societal, spiritual, and mental insights which she translates into her music, hoping to inspire other young people that relate to her story. She delivers her intuitive lyrics with her warm, layered voice that is just as powerful (yet vulnerable) as the writing itself.
In the song "You" Hatoon narrates the empowering yet dreadful process of breaking off a meaningful relationship. She describes the addictive cycle she steps out of through this break-up, transitioning into an era of self-mastery and liberation. Though the song is easy to listen to, it has surprising elements like an enchanting capella choir as an intro and a smooth poetry breakdown.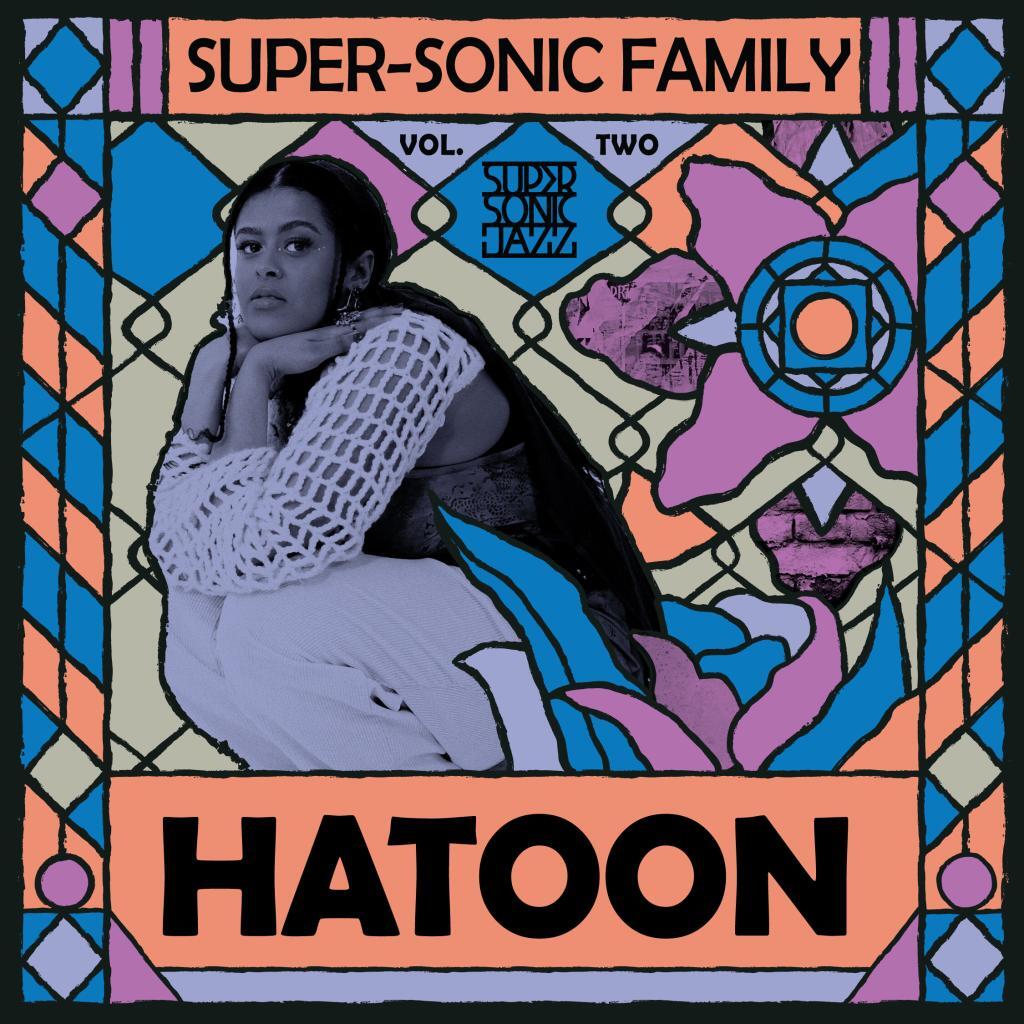 Adrian Lucas makes music that feels warm, like loving hands. His goal is to create a space which empowers growth: the process of opening both heart and mind in order to develop oneself. "Let the music listen to your thoughts and help you grow in life."
In the track "Get It", Adrian Lucas is honest to himself, more than anything. "It's about creating your own chances and just go for it. Be you in the biggest way possible without judging yourself."
Johnny Biner's newest project is based in Amsterdam, playing contemporary, soulful beats. "The title tonic water is a wordplay from my favorite drink (pure tonic water) and a tease to music heads, as the song remains in the same tonality at all times aka has the same 'tonic'." The listener will be taken on a journey from summer vibes to ice cold beats.


Ronny deCarlo is the project of Colombian/Dutch guitarist Roenik Roa Espinosa. His instrumental compositions form a lush tapestry of fusion, gospel, and Latin, with influences from film and game music, and a prominent role for the guitar. In Ronny's sonic world, genre boundaries are transcended, and cinematic melodies coexist with tight arrangements and catchy grooves. The music strives to strike a balance between raw live band energy and a contemporary electronic sound.
The Track 'NTRLD Alleycats' is a short theme song for a potential cartoon about crooked feline individuals roaming the East Coast backstreets.
Bouba Dola & The Amazulu People
Bouba Dola is on a multidimensional artistic journey, touching on visual art, graffiti, music production and film. He is currently based in Rotterdam, where his love for jazz flourishes. His music takes listeners on an immersive journey, blending elements of jazz, hip hop, and experimental sounds. He wrote a poem about his track 'Lompole'.
LOMPOLE
In the realm unseen, where whispers reside,
There dwells the spirit, an essence untied.
It soars on the winds, a silent breeze,
A force unseen, yet it forever frees.
In the human heart, its ember does burn,
A flicker of hope, a desire to discern.
It transcends the body, the earthly plane,
A timeless presence, through joy and pain.
A spark of divinity, within us all,
The spirit's call, a mystical thrall.
It yearns for connection, to the cosmic whole,
A boundless energy, an eternal soul.
In nature's symphony, it finds its song,
In love's embrace, it forever belongs.
The spirit, a mystery, a cosmic art,
A sacred flame, in every human heart.