We started this year off with an open call to all music creatives to send in their work for the upcoming compilation album: Super-Sonic Family Vol. 2. You guys outdid yourselves! We received over 150 submissions and we were absolutely stunned. Narrowing it down to 12 tracks deemed impossible, so on November 16th we'll release the massive compilation album 'Super-Sonic Family Vol. 2' with a whopping 31 tracks! 
Over the last few months, we've been releasing these tunes in small bundles so you can get to know these amazing artists and songs. Today, we're releasing the last Bundle of the album, with new tracks by none other than Helena Casella, SHEAK, Bouba Dola & The Amazulu Peoples, AVA LAVÁ, Kofi the Unknown feat. Trian Kayhatu, and Dragonfruit feat. Kay Slice.
Scroll down to learn more about the artists and their work!
Helena combines her passion for R&B, soul, hip hop, modern jazz and house, with her Brazilian roots. Her sound is a compilation of 'vocalised thoughts', expressed with passionate, punchy and soulful components, and creates an atmosphere that can either be sincerely intimate or genuinely compelling.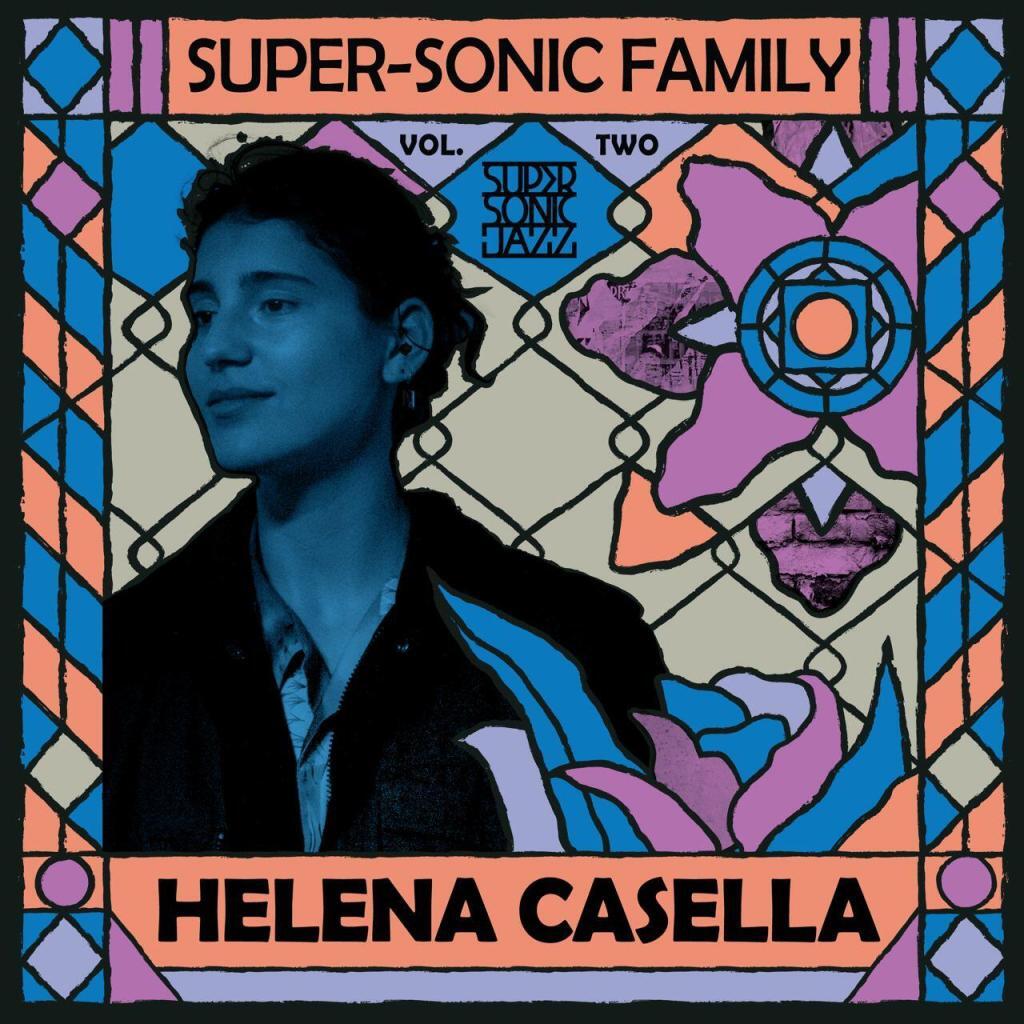 Coming from Rotterdam, Nasara by SHEAK is a studio experiment that came to life. Drawing on influences from West African music and club culture, this single encapsulates the melting pot that the Dutch music scene is. 
BOUBA DOLA & THE AMAZULU PEOPLES
Bouba Dola is on a multidimensional artistic journey, touching on visual art, graffiti, music production and film. He is currently based in Rotterdam, where his love for jazz flourishes. His music takes listeners on an immersive journey, blending elements of jazz, hip hop, and experimental sounds. He wrote a poem about his track Yolongo (meaning: father).
YOLONGO
In the realm of hearts, a father's gentle grace,
A radiant presence in life's sacred space.
His love, a mirror, reflecting the divine,
Guiding his children, like the sun does shine.
In spirit, he finds his way,
A father's wisdom, an eternal ray.
With love as his guide, his children's hearts he fills,
In the dance of existence, his love forever thrills.


Annebelle Valentina Angelique, also known as Ava Lavá, is a free-spirited singer, pianist, and producer, currently based in Amsterdam. Her music is an infusion of different genres and has influences from jazz, soul, traditional afrobeat, and cuban music combined with electronic sound. 'Feel like a River' is about healing from your unreciprocated love.
KOFI THE UNKNOWN FEAT. TRIAN KAYHATU
Born and raised in Rotterdam, Kofi the Unknown is a composer, music producer, beatmaker and DJ with a strong passion for rhythm and groove. This is evident on the track Puffy's Riddim, a heavy solid groove made for dancers. In contains polyrhythmic grooves, percussive loops layered with lush pads and a pumping deep bassline. Featuring the incredible Trian Kayhatu on bass!


DRAGONFRUIT FEAT. KAY SLICE
Drawing from the bouncy drums of hip-hop, the lush melodies of R&B and the energy of club bangers, Dragonfruit puts itself on the forefront of the modern R&B landscape. For their track 'Lose My Luck', they collaborated with hip hop kid Kay Slice. On Bundle 6 you'll find the instrumental version, check out Bundle 2 for the original!