We just released the third edition of "The Incredible Shrinking Band". In this new video series, we shrink bands to a tiny size to play a tiny live session in the tiniest house next to Paradiso. 'Cause what do you do when it's impossible for music creatives to live and thrive in Amsterdam? When all space is taken up by greed? When the cost of living goes up up up? You use every single little tiny space you've got, and shrink your dear musicians. Until the love for music in this city grows bigger than the greed that goes around, we need to find different ways to create space for musicians.
LET'S CREATE GIANTS!
The third band we shrunk is LIKEMINDS, performing their track 'Sheep'.
LIKEMINDS is a hybrid music duo from Amsterdam. With LYMA (Tjerk Lammers) at the wheel and Rebiere (Lucas van Ee) selecting the route, they can drive you anywhere. Their sound sits somewhere between soul, hip hop and electronic music, but never fully fits into any of those. 
SET LIST
"Sheep"
CREDITS
The Incredible Shrinking Band is a Super-Sonic Jazz production.
Graphic Design: Machine
Camera: Seven Arne Halsema, Joao M B Costa
Decor: Wim Ubbels, Jan Pedersen, Lau Rivest, Lights Sound Production, Stichting Paradiso
SPECIAL THANKS TO
The Performing Arts Fund NL, Amsterdams Fonds voor de Kunst, Stichting Paradiso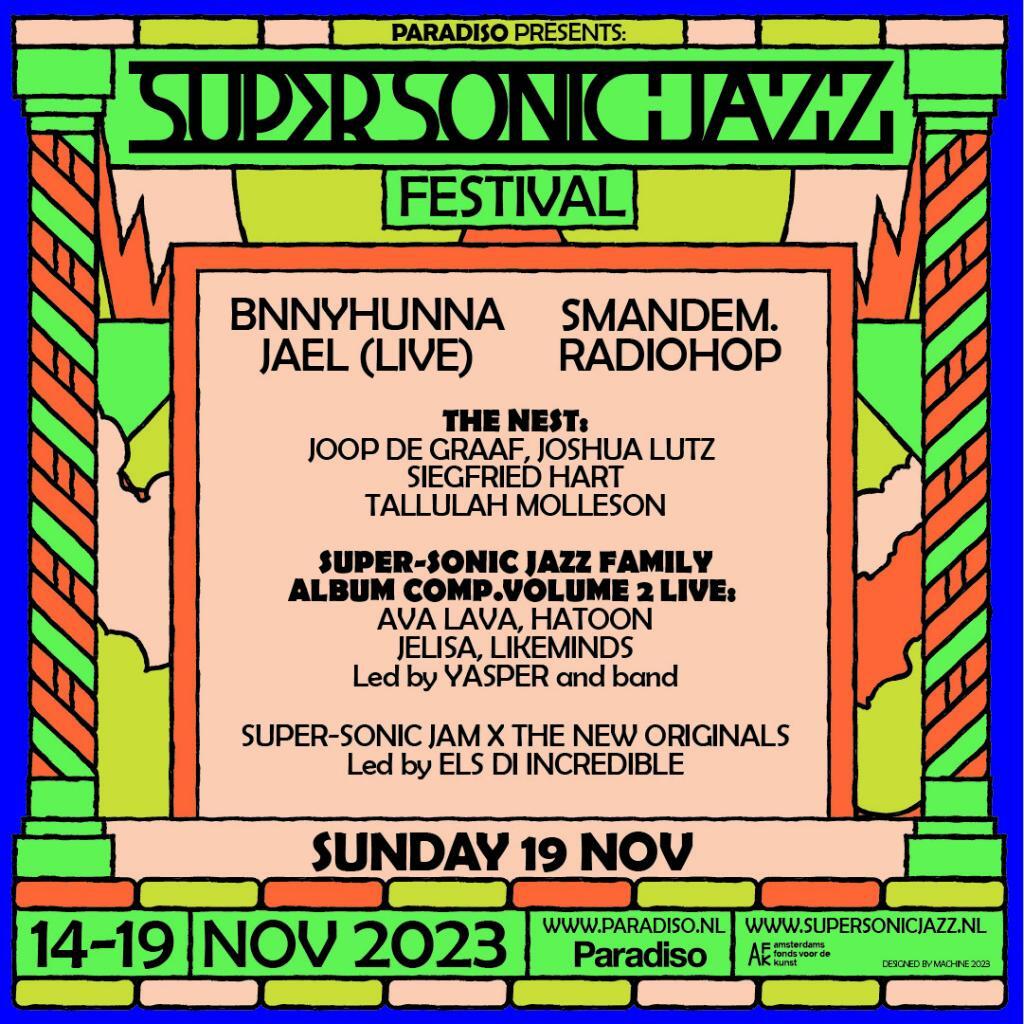 LIKEMINDS will perform at Super-Sonic Jazz Festival on Sunday 19 November!