We started this year off with an open call to all music creatives to send in their work for the upcoming compilation album: Super-Sonic Family Vol. 2. You guys outdid yourselves! We received over 150 submissions and we were absolutely stunned. Narrowing it down to 12 tracks deemed impossible, so on November 16th we'll release the massive compilation album 'Super-Sonic Family Vol. 2' with a whopping 31 tracks! Over the next few months, we'll release these tunes in small bundles so you can get to know these amazing artists and songs. 
We've just released the fifth bundle with new tracks by none other than RADIOHOP, Tallulah Rose, Sitkamer, QUANZA and Imaginarium.
Scroll down to learn more about the artists and their work.
Exploring the merge between grooves and jazz, RADIOHOP is an Amsterdam based fusion/hip hop group with Johnny Biner (guitar), Joshua Lutz (keys), Joel F Svedberg (bass) and Euan Jenkins (drums). On their track 'June Hill', the band challenged themselves to create something unusual to their go-to style. The tune varies between a dragging melodic A section and a Mantra-like B section that makes you drown in its harmonic richness.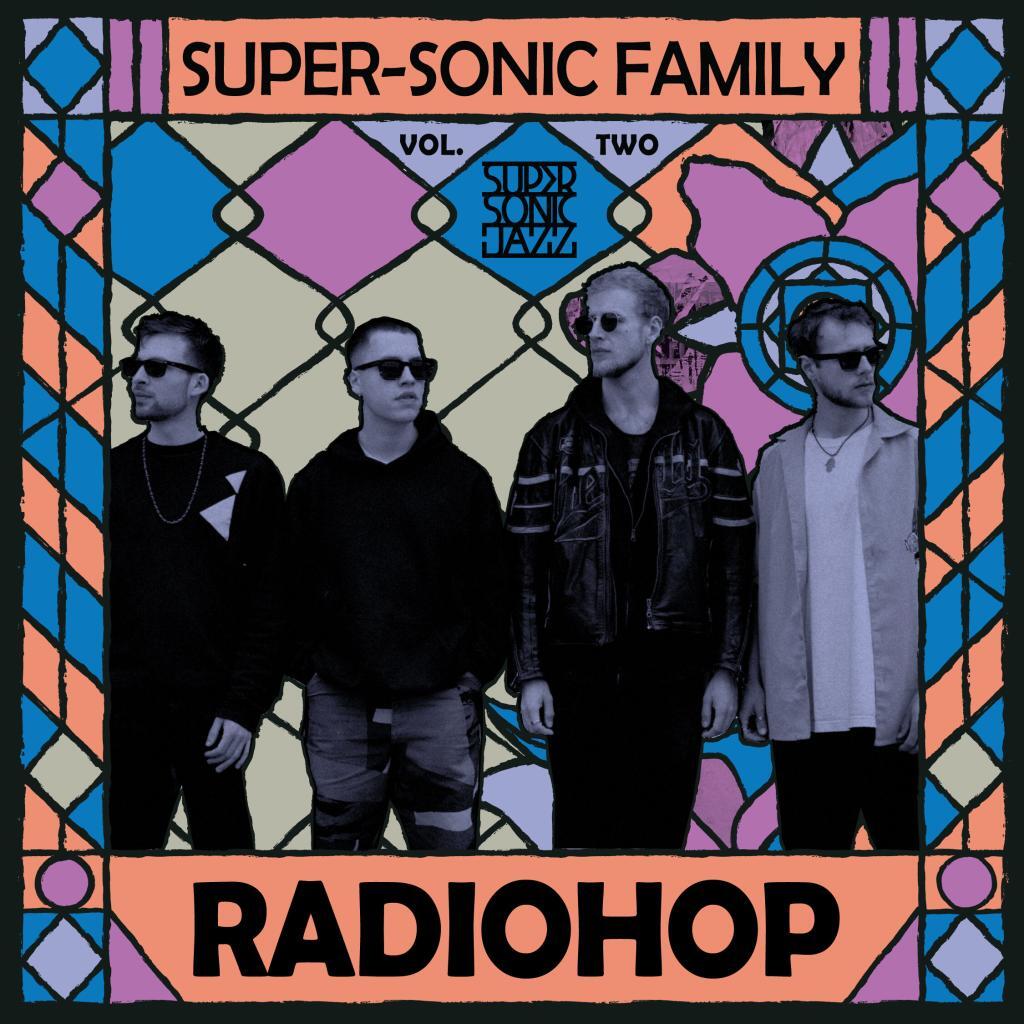 Tallulah Rose explores connection in her music with her voice and tenor saxophone. She presents contrasts, combining the explosive and psychedelic with the peaceful and ethereal to convey her unique and personal story. The track 'Every Move' will also be on her debut album, set to be released next year. On the album, she delves into themes that are both personal and universal, such as sexuality, spirituality, nature, and sorrow. 
Sitkamer is a new project of 21-year-old producer and keyboardist Finn Streuper. "I really enjoy listening to music that is best described as Easy Listening. That music hardly tries to tell a story and certainly has no message; there might as well be no one listening. I created Cutting Corners with that idea in mind. As if today's Easy Listening music were being played in an American living room from the 70s."


QUANZA, is a Dutch-Surinamese artist, producer, guitarist, composer and musicologist. The track '2121' is about the signs and messages our ancestors send us in an attempt to communicate with us. Being guided in life through these messages requires an open spirit in order to recognize the signs and their meanings.
The Imaginarium is a place where reality and fiction merge into one. That is the goal of Anton de Bruins new project 'Imaginarium': to intertwine the worlds of jazz, funk and club culture. The new project encapsulates a kaleidoscope of genres where jazz, dub, afrobeat, cinematic elements and analog electronica meet.