On 18 November 1970, Sun Ra and his Intergalactic Research Arkestra (the name of the band changed constantly) performed at Paradiso. This first concert on Dutch soil undoubtedly belongs in the category of rare and unforgettable events. It was the moment when the Netherlands first witnessed Afrofuturism, and few in the scene will have realized that jazz history was written that night.
Eighteen musicians, three dancers, a singer and a fire-eater moved across the stage in colorful costumes inspired by Egyptian and space motifs.  The audience undergoes the overwhelming spectacle like a frantic roller-coaster ride. 'It was not surprising that some listeners physically succumbed to it', reported de Volkskrant the next day.
Nederlands Jazz Archief has tracked down the complete set of recording tapes and compiled an album that captures the atmosphere of this moment 53 years ago. On the 23rd of November it is released on the Super-Sonic Jazz label. Among the recordings is presumably the very first registration of the iconic Arkestra song 'Space is the Place'. It might have still have been known as 'Outer Space' when Sun Ra performed it at Paradiso because there are no lyrics, but it' the same melody.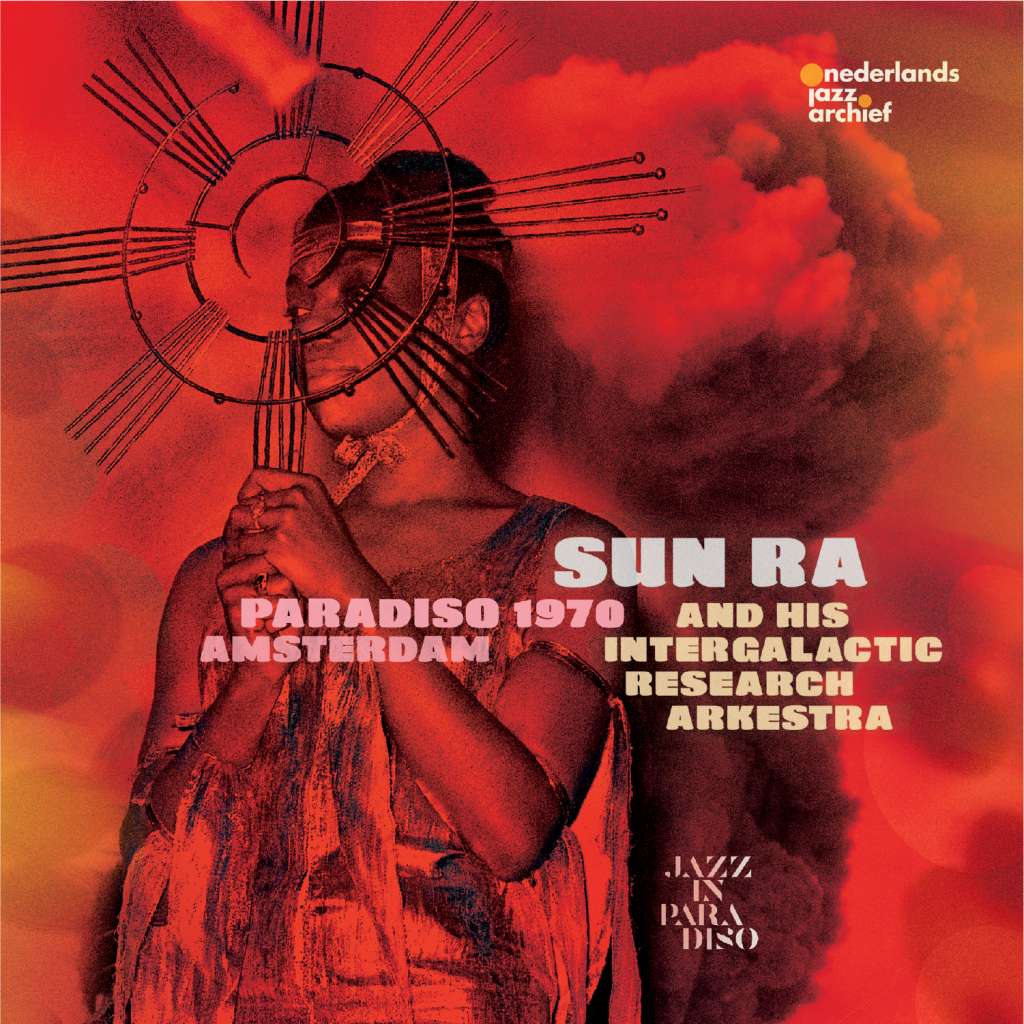 ABOUT AFROFUTURISM AND SUN RA
A LISTENING GUIDE TO SUN RA ARKESTRA