From 14 – 19 November, we're back with Super-Sonic Jazz Festival! For you to get to know the artists a little better, we decided to ask them a few questions. Check Sungazer's answers out below.
Which artist are you currently listening to the most?
"Our friend Buttonmasher just released an album of jazz standards that are paired with classic video game sound-sets. I get a huge kick out of that, it's like a wine/cheese pairing, and he did an amazing job capturing the essence of both the standard and the video game that heighten both. It's orchestrated beautifully, and Buttonmasher's deep knowledge of video game music and jazz vocabulary is on display.  Highlights for me are are "Humpty Dumpty" by Chick Corea in the style of Kirby's Dream Course and "Infant Eyes" in the style of Chrono Trigger."
What can we expect from your performance at SSJ Festival?
"I mean, clearly lots of note and time signatures. We are a bunch of dumb instrument nerds, after all. But we also hope to bring a joyful irreverence, and our set is filled with a lot of clapping/dancing/goofy audience participation. We toured for a month in the Spring with prog metal guitarists Plini and Jakub Zytecki, and their music is high-octane fun, so we just are trying to match that energy for our electronic jazz fusion."
What is the track/album that you are most proud of creating?
"I think the first thing that we did together as a "band" will hold a special place in our hearts — the short little tune "Sequence Start" in 2014. We were inspired by the music of Evan Marien and Dana Hawkins, and wanted to do our own form of off-kilter electronic-inspired jazz beat music as a drum/bass duo, and came up with that. It sounds honestly nothing like Evan Marian x Dana Hawkins, but there was a special spark in that recording that told us that this music was worth pursuing, and here we are almost a decade later playing it for audiences around the world. That's super cool."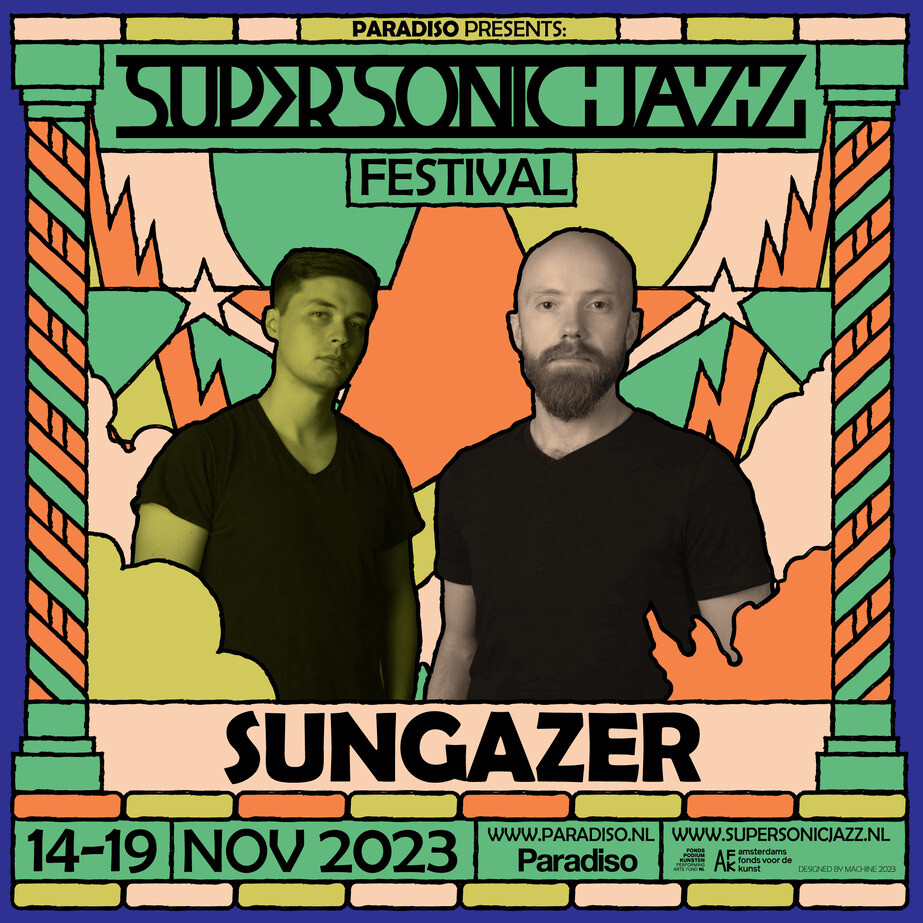 On Friday November 17th, Sungazer will perform at Paradiso during Super-Sonic Jazz Festival.