From 14 – 19 November, we're back with Super-Sonic Jazz Festival! For you to get to know the artists a little better, we decided to ask them a few questions. Check Yazmin Lacey's answers out below.
Questions for Yazmin Lacey
What does the last 5 minutes before showtime look like for you?
"I have what I call my safe songs that I like to listen to before I go on. One of them is Spanish joint by D'Angelo! I take some deep breaths, check in with the band, go for a lil safety wee and then get out there!"
Which artist is at the top of your list for a collaboration?
"100% Noname, her art is incredible! Lyrical genius, intelligent poetic one of my favourite releases this year!"
What is the one thing that is always on your rider?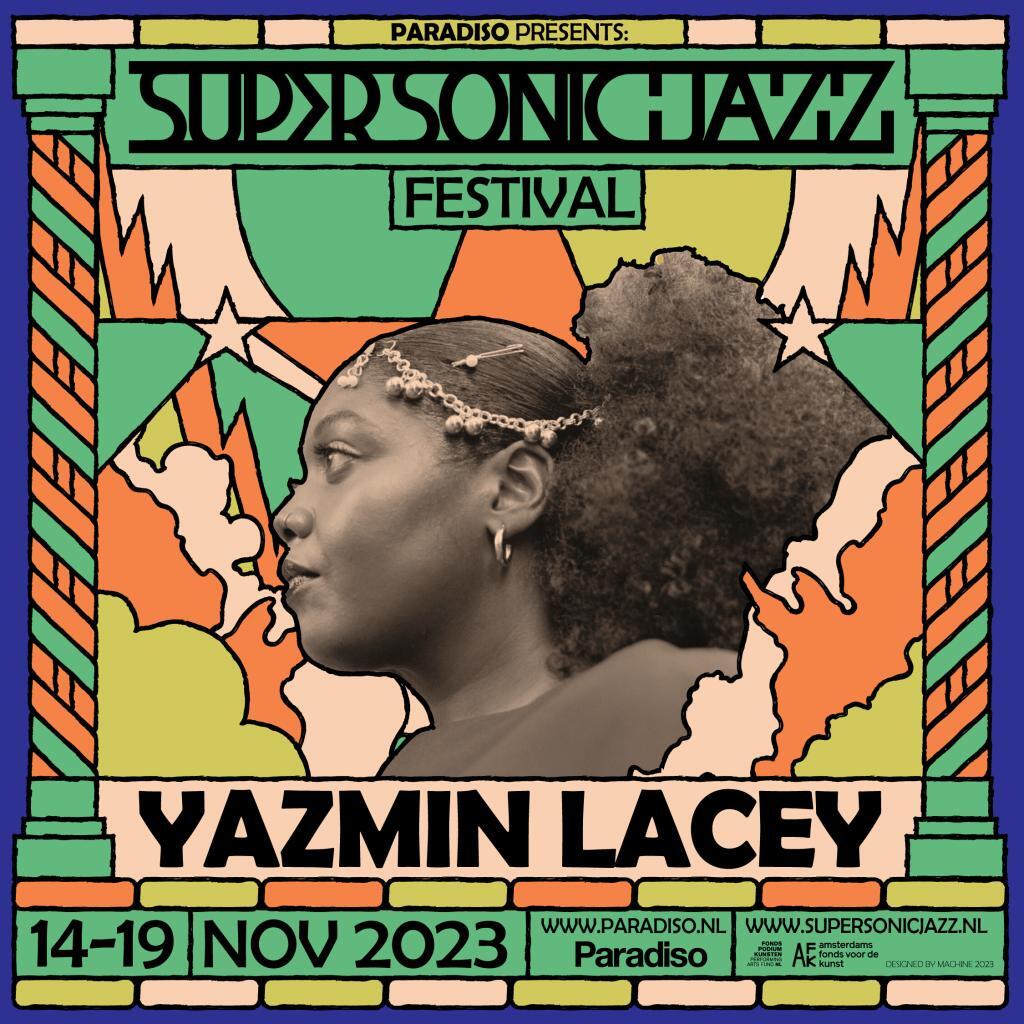 On Saturday November 18th, Yazmin Lacey will perform at Paradiso during Super-Sonic Jazz Festival.