Dragonfruit are another prime example of an outfit who are looking to push the boundaries of genres. The Rotterdam-based group's unique blend of sampled hip-hop crossed with influential neo-soul has certainly given them the scope to broaden their ever rising horizons. Full of confidence and a personality that shines through, their music certainly has many people wondering what's going to happen next, with an individual unpredictability that has seen them featured in the likes of EARMILK and KALTBLUT to date.
They now arrive, after a string of single releases, with their highly anticipated debut album 'Gears of the Giant Machine' arriving on October 8th through Super Sonic Records. The album is full of rich lo-fi textures and electronica that transcends beyond the norm, with the lead single being the relentlessly colourful 'Digital Princess'. Modern R&B is more than prevalent here, with an upbeat slice of laden beats that match the wonderful lyricism of both Danique van der Vlugt and featured artist AMAZUMI. It's catchy and juicy from the off, with the songs meaning centring around female empowerment which elevates the track even further once you realise its celebratory undertone of accepting who you are and loving it.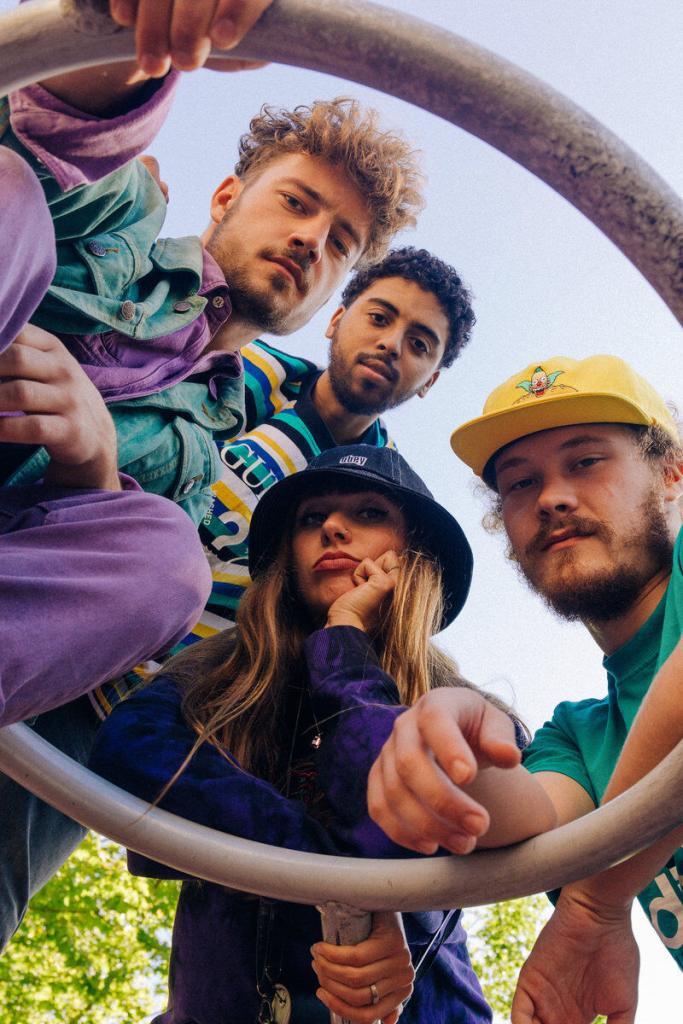 The album as a whole is an escape to a completely different place, and Dragonfruit have created this sonically diverse and unique listening experience. This ideology is more than well placed, as they encompass a whole range of sounds; synthesizers, deep bass lines, moving drums, topped off with warm vocals and soaring strings. 'Gears of the Giant Machine' will remove you from the mundane, with 'Digital Princess' being the catalyst. It's clear that Dragonfruit capture the essence of what it takes to be a modernised power-pop outfit, and 'Digital Princess' is set to take a lot of people by surprise and wonder.
Speaking more on 'Digital Princess' Dragonfruit explains:
"Digital Princess is a song about female empowerment, or empowerment of any kind if you will. It's about coming to terms with who you are and celebrating that. In the words of Rupaul: "'If you can't love yourself, how in the hell are you gonna love somebody else".
But not only that: if you don't love and accept yourself, how can you expect anyone else to do so? So again: celebrate yourself. Reflect and recognise what you like and don't like. Come to terms with what you can't change, and change what you can if you want." 
released October 8, 2021